Call us, Compare us and Pick our brains. You will talk to an Inspector.
Why Other Companies don't show you THIS.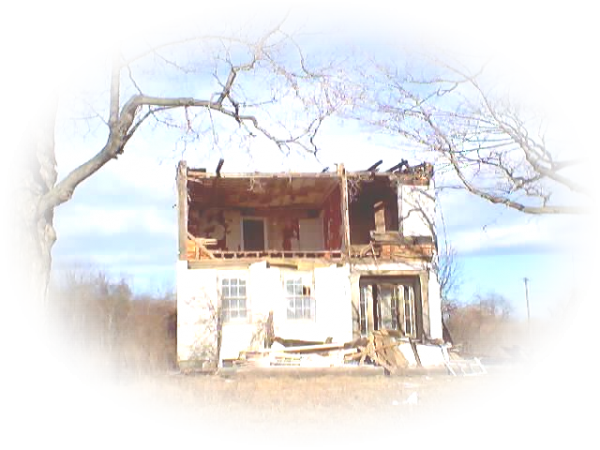 Most other Home Inspection Websites show you pictures of nice perfect homes, why?
We have done home inspections on houses like those for 15 years, we have also performed home inspections on houses like this. True ability lies here, in determining if it can be salvaged or not.
You would be surprised.
First Time and Nervous Home Buyers
View-Master Home Inspections requires that its inspectors train on how to perform a home inspection for nervous buyers.
Without being able to understand the buyers needs and concerns the home inspection is considered to be a failure. If the home inspection and inspector fail to convey all the issues to the buyers, then we did not do our job and we take our job serious.
We encourage questions and full interaction with the inspector during each home inspection. The inspectors are required to stay at the inspection site until such a time in which the buyer(s) are comfortable and understand the home inspection.
Having a home inspection for the purpose of purchasing a house, townhouse or condo is an intelligent decision.
It is probably one the largest investment you will make. Its also a purchase that will affect you for years to come.
For many, the process of a home inspection is stressful, time consuming and confusing. As with any ventures there are risks. It is estimated that homes have over 1,100 separate components. During a home inspection not all the components are accessible or visible to inspectors.
A professional home inspection will not only significantly reduce your risk, it will also help make the entire home buying process more understandable and less stressful.
Many buyers are under the impression that it is not necessary to participate in their home inspection. We at View-Master Home Inspections think this is a poor idea. We no longer perform home inspections without the buyer or a family member present. This may sound foolish but it reduces your risk and your lack of understanding / knowledge about the home. It will also reduce the anxiety of the unforeseen, which happens with buyers that do not participate. During your home inspection we expect you to ask the inspector questions and participate in any fashion that makes you comfortable. The inspector will point out problems and general home maintenance. You will receive an easy to understand comprehensive report at the end of the home inspection. You will receive 3 copies; one for you, one for your attorney and one extra copy. They are fully outlined and detailed, not a check list (which we consider a useless report).
Very few home inspection companies are able to do this. With the report in hand the same day the buying process will move along much faster